Saturday, May 28th, 2011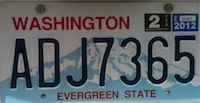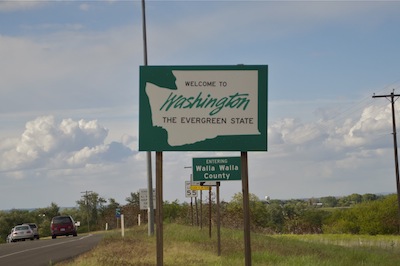 Much of my route through Montana and Idaho happened to follow the route of the famous 1804-1806 Lewis and Clark expedition – the first overland expedition from the Missouri River over the Rocky Mountains to the Pacific Ocean. When I crossed from Idaho to Washington, I passed through two towns – Lewiston, Idaho and Clarkston, Washington – named after the leaders of this expedition. These two towns are separated by the Snake River, which flows into the Columbia River. Lewis and Clark used these two rivers to reach the Pacific Ocean. Even today, these two rivers are navigable all the way to the Pacific. Lewiston, Idaho even has a seaport – making it the furthest inland of any of the US's western ports.
My visit to Washington State was brief; I passed just through its south-eastern corner, en route to Oregon. The countryside here is pretty, with green, gently-rolling hills filled with grain farms. Just before entering Oregon, I passed through the largest town in this region: Walla Walla (whose unusual name comes from name of a local Indian tribe).