Tuesday, May 10th, 2011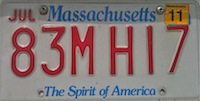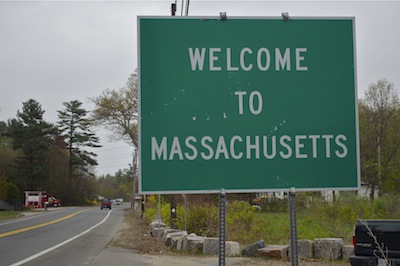 Massachusetts is full of history, having been the site of one of the first European colonies in North America (with several of its towns and cities having been founded by English colonists in the 1620s and 1630s). It is also the birthplace of the Revolutionary War, and the home of two famous political families (Adams and Kennedy).
On this trip, however, I could barely scratch the state's surface. I decided to bypass the large capitol city of Boston (with its notoriously congested highways and bad drivers) by taking the I-95 'ring road' to its west. I stopped briefly in the town of Lexington, where the first shots of the Revolutionary War were fired on April 19, 1775.
I then stopped in the historic seaport of Gloucester. Founded in 1623, Gloucester is dubbed "America's Oldest Seaport". It is still a busy, working seaport, with many fishing boats docked in the harbor (and many fishing businesses located nearby). The ocean here is dangerous; a monument on the harbor shore honors the more than 5300 seamen who have died here from 1623 to now.