Sunday, May 15th, 2011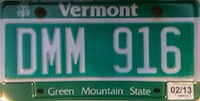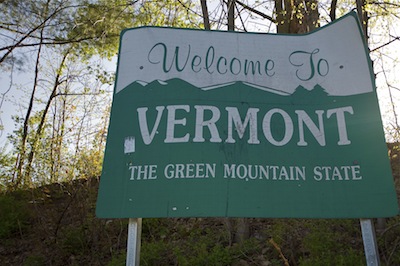 This was my first visit to Vermont – one of the country's smallest and least populous states. It soon became clear that Vermont – with its rolling hills, farms, and small towns – is also one of the country's most beautiful states. The weather also cooperated during my two days there: sunny, with temperatures around 70 F (20 C). Spring is a nice time to be visiting Vermont; Winters here are said to be very harsh.
On my second (and last) day in Vermont, I went mountain biking (for the second time on this trip). I rode some of the "Kingdom Trails", near the village of East Burke.