Thursday, April 14th, 2011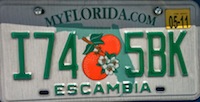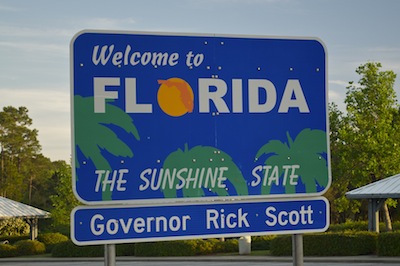 The most well-known parts of Florida – Miami, the Everglades, the Florida Keys, Orlando, Disney World, the Kennedy Space Center – are in the southern, peninsular part of the state. In this trip, however, I stuck to the northern portion of the state: the 'Florida panhandle'. Entering the state from Alabama, I stayed one night in Pensacola, then moved on to Georgia.
The whole state of Florida is remarkably flat. The highest (natural) point in the state is at an elevation of only 345 feet (105 meters). (Several high-rise buildings elsewhere in the state rise higher than this.) For fun, I decided to visit this point, en route to Georgia.