Wednesday, April 20th, 2011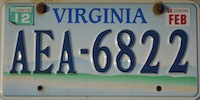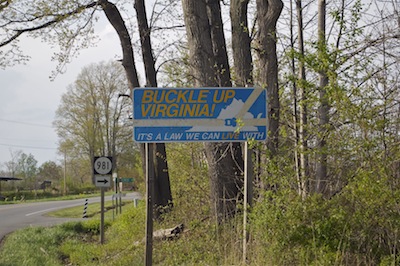 Soon after I entered Virginia, I joined the Blue Ridge Parkway, that runs along the spine of the Appalachian Mountains. The "Blue Ridge Parkway" – like the "Natchez Trace Parkway" that I'd driven (in part) in Mississippi earlier in my trip – is a special scenic road run by the National Park Service.
I took a short detour east from the Appalachian Mountains to take a tour of "Monticello": Thomas Jefferson's mansion near Charlottesville. This mansion – designed and built by Jefferson – was where he spent his retirement (after serving as president from 1801-1809).