Saturday, May 21st, 2011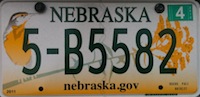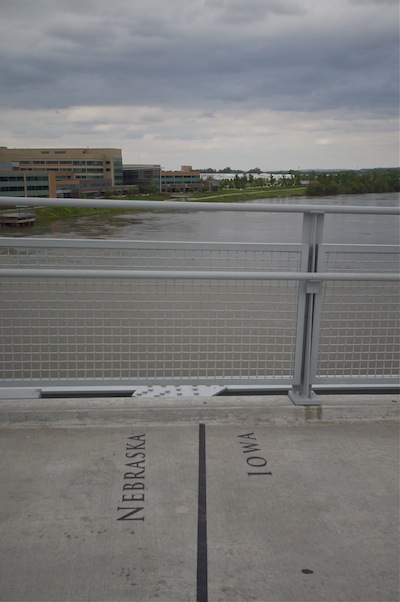 For my visit to Nebraska, I decided to do something a bit different: I parked my car in the city of Council Bluffs, Iowa, and walked across the Bob Kerrey Pedestrian Bridge – which crosses the Missouri River to Omaha, Nebraska.
(The "Bob Kerrey Pedestrian Bridge" is a bit misnamed, because it is also open to bicycles. I thought about riding my mountain bike across the bridge – instead of walking – but I wasn't sure if I would be able to securely lock up my bike in Omaha while I had dinner.)
Omaha is famous for its steaks (Nebraska being a major beef-producing state), and I celebrated my first visit to Nebraska with dinner in a downtown Omaha steakhouse.