Tuesday, March 29th, 2011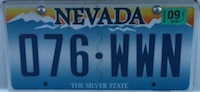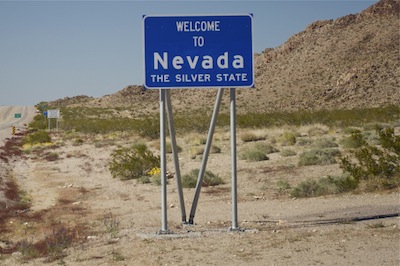 Living in neighboring California, I've visited Nevada dozens of times, so for this trip, I decided to spend very little time there, by passing quickly through the southernmost tip of the state. The town of Laughlin, on the Colorado River, used to be nothing more than a single hotel. However, in the 1980s, the town underwent a casino-building boom, and became one of the premier destinations in the state.
Now that there is casino gambling on several Indian reservations in California and Arizona, the town has lost a little of its luster, but remains the 3rd-largest casino town in Nevada, behind Las Vegas and Reno. Its riverside location is especially pleasant at this time of year. In the summer, though, this area can get extremely hot – over 120 degrees Fahrenheit (~50 degrees Celsius).