Tuesday, May 17th, 2011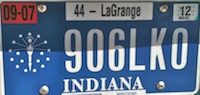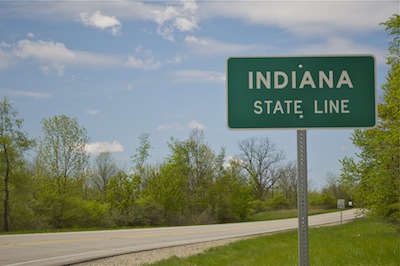 After briefly visiting Michigan (from north-western Ohio), I drove quickly along Interstate 90 across northern Indiana. Most of this region of Indiana is rustic and pretty – except for the north-western section (the cities of Gary and Hammond), adjacent to Chicago – which is heavily industrialized and ugly.
As I drove across northern Indiana, I wasn't sure what I was going to photograph. Most of the countryside here is pretty, but not exceptional. Then, I stopped for lunch in the town of Middlebury, and was surprised to see several horse-drawn buggies being ridden on the streets. It turns out that this part of Indiana has a large Amish community. The Amish are a Christian group who live an extremely conservative lifestyle – without cars or electricity. The town has accommodated the Amish community by setting up special hitching spots for their buggies.
As I drove through Indiana I crossed back into the Central Time Zone, regaining one of the three hours that I lost on my trip across the country.