Wednesday, May 25th, 2011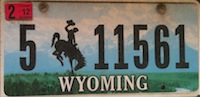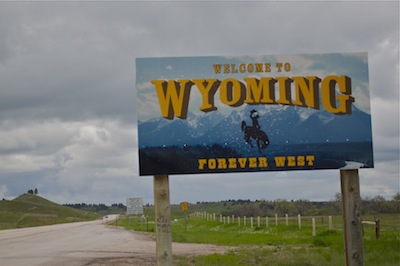 Wyoming is the least populated state in the country, and definitely one of the most scenic. I had visited the state once before, in 1994, when I visited the spectacular Yellowstone and Grand Teton National Parks in the north-western corner of the state. I definitely plan on visiting Wyoming again sometime in the future, probably spending several days here.
In this trip, however, I decided to do just a quick 'out-and-back' visit (from South Dakota) to Devil's Tower National Monument, in the north-eastern corner of the state – a part of the state that I had never visited before.
I first learned about Devil's Tower when saw it featured in the 1977 Steven Spielberg movie "Close Encounters of the Third Kind". (In the movie, it was used as a landmark for visiting alien spacecraft.)
Devil's Tower consists of volcanic rock that was apparently originally a plug of lava inside a volcano. Over time, the rest of the volcano eroded away, leaving the harder volcanic rock intact.
While driving to Devil's Tower, I suffered my first (and I hope only) mishap on this trip. Two deer walked out onto the highway in front of me. I swerved to try to avoid them, but hit one of them with a glancing blow, which smashed my left front fender. Fortunately I was still able to drive afterwards, and so could continue the trip as previously planned. (I'll get the fender repaired after I return to California.) The deer ran off after it had been hit; I hope it's OK.