Wednesday, May 11th, 2011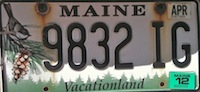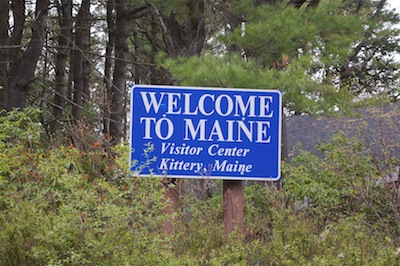 Maine – the north-easternmost state in the U.S. – is sparsely-populated, rugged and beautiful. It also has a reputation for fickle weather; it was raining as I drove north from New Hampshire, but fortunately the weather had cleared (but remained cool and blustery) the next day. During my time in Maine, temperatures remained in the 50's Fahrenheit (low-teens Celsius).
The highlight of my trip to Maine was a visit to the beautiful Acadia National Park on the state's Atlantic coast. Maine is also famous for its lobsters, so while driving along the coast I made a point of stopping for a lunch of freshly-cooked lobster.
Acadia National Park was the farthest east point of my trip. On the coast, at its eastern edge, I was 2812 miles (4525 km) from my California home, 'as the crow flies'. I had reached the far point of my trip. It was now time to start the long drive back home.