Thursday, May 26th, 2011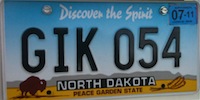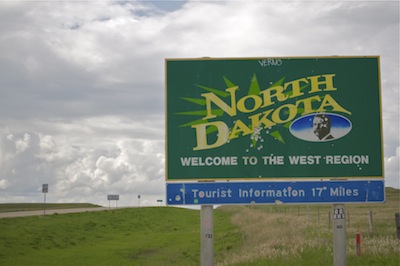 During this trip, I got to visit several states for the first time: Oklahoma, Kansas, Missouri, Arkansas, Kentucky, South Carolina, Delaware, Connecticut, Rhode Island, Vermont, Ohio, Iowa, Nebraska, South Dakota, and now North Dakota. I have now been to every state in the country, except Alaska – which will have to wait for some other year.
This visit to North Dakota was very brief – just a few hours. I passed through the south-western corner of the state (and specifically, the town of Bowman) while driving from South Dakota to Montana. This section (at least) of North Dakota is dominated by rather bland farmland (although I did see some 'badlands' at the far west, near the border with Montana). One thing that surprised me, though, was the number of wild pheasants that I saw while driving through the countryside. Unfortunately they all ran away before I could photograph them.