11: Tennessee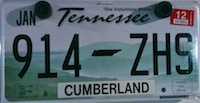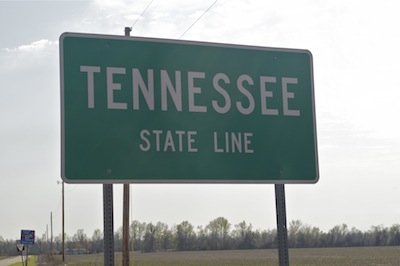 The Mississippi. America's longest and most famous river; it is the traditional symbolic boundary between the western and eastern sides of the country. So crossing it – in this case, from Arkansas to Memphis, Tennessee – was a significant milestone on my trip. This was my second visit to Memphis (I had flown there for a conference 14 years earlier).
Memphis claims, with some justification, to be "The home of the Blues and the birthplace of Rock and Roll". One of its major tourist attractions is Beale Street – home to many blues clubs and restaurants.
Another name that inevitably comes to mind when you think of "Memphis, Tennessee" is Graceland – Elvis Presley's mansion. When I was in Memphis 14 years ago I didn't bother going to Graceland, because I figured it would be a rather tacky tourist trap. But this time I figured "Oh why not? It might be another 14 years – or more – until I'm in Memphis again".
Before my visit, I had imagined Graceland as being a huge mansion on a sprawling expanse of land, sitting out in the countryside. No so. It's actually in the suburbs of Memphis. And the mansion, although certainly not small, is actually quite modestly-sized (especially for the southern U.S., where huge homes on large tracts of land are commonplace). And yes, it is a bit of a tourist trap, but I'm glad I saw it nonetheless.